Best Islamic books to read: By keeping us busy in a positive light, Book reading provides you with unequaled pleasure. It serves as a substantial source of happiness for the majority of people. Our brain is also strongly benefited by it. Since books have been written for ages, they spread knowledge and deepen our understanding. It is crucial to read Islamic literature because it helps you feel more connected to Islam. Even Islam supports the attainment of ilm (knowledge). Obviously, the Quran is the most enlightened book, no comparison can be made against it. The top Islamic literature, the Best Islamic books to read which every Muslim should read at least once in their lifetime, are listed below.
Best Islamic Books to Read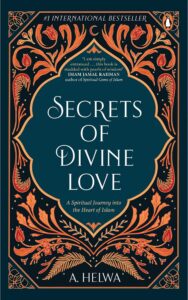 In order to help you rekindle your faith, dispel your doubts, and strengthen your relationship with God, Secrets of Divine Love relies on the profound secrets of the Qu'ran, mystical poetry, and tales from the greatest prophets and religious masters in history. You may overcome the inner critic that keeps you from experiencing God's unconditional love by learning practical exercises and directed meditations. You can use the passages in this book as a compass and a light source to lead you back to the place of divine serenity and surrender yourself to peace. You can discover how to fulfill your divine mission and reach your full spiritual potential by adhering to Islam's teachings and practices.
In Secrets of Divine Love, the Qur'an is approached in a heart-centered yet intellectual way that not only illuminates the mind but also moves the soul into a closer relationship with God. No doubt it is one of the Best Islamic books to read.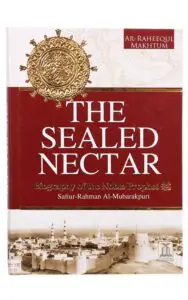 It is a comprehensive authoritative book on the life of Prophet Muhammad PBUH authored by Safi-ur-Rahman al-Mubarikpuri for anyone who wishes to learn the entire biography of Muhammad PBUH. The book, which was released in 1976, won the World Muslim League's first prize.
Prophet Muhammad (SAW) is Allah's Messenger, and people who follow him are merciful among themselves while being stern with unbelievers. You witness people bowing and dropping on their knees in prayer, pleading with Allah for blessings and His good pleasure.
Their faces (foreheads) bear the mark of them (i.e., of their Faith) from the signs of prostration (during prayers). In the Torah, they are described in this way. However, the Injeel (Gospel) compares them to a (sown) seed that sprouts a stalk, then strengthens it, thickens it, and makes it stand straight on its stem, gratifying the sowers so that He may irritate the unbelievers with them. Allah has guaranteed forgiveness and paradise as a reward to those among them who believe and carry out virtuous activities.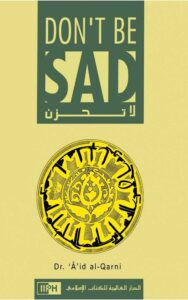 This encouraging and one of the Best Islamic books to read, which is based on the commands of Allah (God), the Sunnah, and the good teachings and examples of those who have gone before us, has come at a time when people are experiencing trials from all sides and from inside. Don't Be Sad is a book that everyone should read. It is packed with helpful suggestions on how to replace grief with a realistic and ultimately fulfilling Islamic perspective on life. It reveals to the reader of today how Islam instructs us to handle life's trials and hardships. So, have courage and cling fast to Allah (swt)'s rope.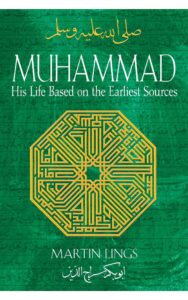 An updated version of the much-praised biography of the prophet, including significant details regarding how he brought Islam to Syria and the countries around it. Contains accurate original English translations of biographies from the eighth and ninth centuries. Represents the text's most recent revisions before the author's death in 2005. The Muhammad biography by Martin Lings is a thorough, reliable, and well-respected account of the prophet's life. It includes original English translations of various significant sections that disclose the words of people who heard Muhammad speak and experienced the events of his life and is based on the sira, the eighth and ninth-century Arabic biographies that record numerous occurrences in the prophet's life.
Muhammad: His Life Based on the Earliest Sources is meticulous and thorough in its adherence to its sources, and it is presented in a narrative manner that is understandable yet genuine and uplifting in its use of language, expressing both the simplicity and majesty of the story it portrays. The expanded popularity of the prophet and his propagation of Islam into Syria and its adjacent states are both covered in new parts in this revised edition. It represents the last revisions made to the manuscript prior to the author's passing in 2005. The book has been released in 12 languages and has won a number of accolades, including recognition as the finest English-language biography of the prophet at the National Seerate Conference in Islamabad.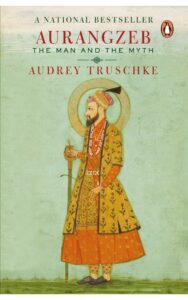 The sixth Mughal emperor, Aurangzeb Alamgir (r. 1658–1707), is still regarded with great contempt in India. A few of the contemporary portrayals of this reviled leader are Hindu hater, murderer, and religious fanatic. There is an unknown side to Aurangzeb as a guy who sought to be a just, deserving Indian ruler, even though many people still believe the narrative propagated by colonial-era thinkers—that the Muslim monarch was a bigot who hated Hindus. Audrey Truschke enters the public discourse with a new perspective on the contentious Mughal emperor in her audacious and engaging biography.
For individuals seeking optimal health, "Healing with the Medicine of the Prophet (pbuh)" is the answer. It is a great piece of literature that every home should cherish. Although Ibn Al-Qayyim's book was written more than 650 years ago, it is still very relevant for our time because so many people now place a high value on their health and use natural healthcare products. The author outlines the Prophet's (pbuh) advice for a range of health-related issues, including the treatment of illnesses and preventive measures to keep the body in good shape. It simply makes sense that since the Qur'an and Sunnah are the primary sources of the Islamic way of life, they should also be consulted in regard to questions of health and fitness.
Ibn Al-Qayyim adopts this strategy in his presentation of Qur'anic verses and Prophet (pbuh) sayings as his primary sources of information regarding these matters of health and medication. A highly helpful vocabulary of cures, herbs, meals, and other natural ingredients that help on the path to greater health is included in the book's concluding chapters. For Muslims in every nation and generation, "Healing with the Medicine of the Prophet (pbuh)" is a priceless resource.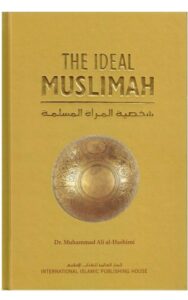 The Ideal Muslimah: The True Islamic Personality of the Muslim Woman as Defined in the Quran and Sunnah
This is an absolutely rational book that can assist a woman (who is actually female) in maintaining her composure and avoiding getting sucked into a risky game where she has nothing to gain. Satan will make an effort to persuade women that they have a right to question the limits of their existence. More than anything else, this book can assist a woman in overcoming the enormous barrier that most individuals have in becoming a nice, caring, sensitive, and honest person. This is a great book to read several times over in addition to having it as a reference. The book covers a wide range of topics, including relationships with God, Family, and marriage.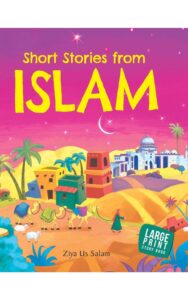 This book takes kids on a journey through thousands of years with its charming collection of short stories, all of which are infused with Islamic spirit. It assists in transforming the younger generation into responsible adults whose steadfast principles cut beyond the boundaries of language, geography, and religion and empower them to face life with unflinching strength.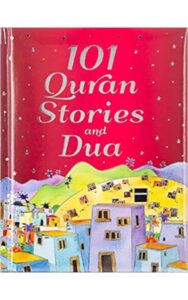 Children will readily grasp and relate to the 101 fantastic stories in 101 Quran Stories and Dua, which is a beautifully illustrated compilation. Each narrative is accompanied by lovely prayers and gorgeous pictures. The story of the Prophet Adam, the story of the Prophet Yusuf and his brother, the story of the Prophet Yunus and the whale, and the story of the Prophet Muhammad, the final messenger of Allah, are all included in the book. The entire family will treasure this one-of-a-kind experience and return time and time again!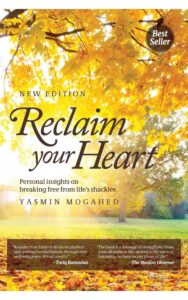 Reclaim Your Heart is more than just a self-help book. It is a guide for the heart's journey through the sea of this life. It is a book about preventing your heart from plunging into that abyss and dealing with it if it happens. It is a book about renewal, optimism, and atonement. Every moment is designed to bring us closer to that healing return because every heart has the capacity to do so. Finding that instant when everything pauses and suddenly appears different is the focus of Reclaim Your Heart. Finding your own awakening is the goal. returning to a better, more authentic, more liberated version of yourself.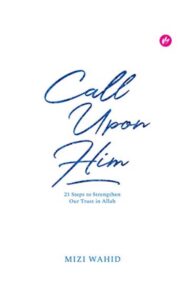 The book "Call Upon Him" by Ustaz Mizi Wahid is an improved version of the author's first book, "Prayers of Success." In order to encourage Muslims to develop a strong confidence in Allah s.w.t. through their heart's sincere supplications, it contains supplications from the Sunnah and Quran. The book is divided into two sections: Part 1 on Encouragement, Trust, and Hope, and Part 2 on Questions About Prayer. Readers from all around the world can relate to both sections. Additionally, it covers issues that are relevant to everyone, such as cultivating a habit of prayer, dealing with setbacks with resilience, waiting patiently, and accepting what the Lord has planned for you. Not to mention, concise explanations and precise supplications are also given to inform readers and encourage them to keep seeking the Most High.
There are numerous supplications that one may perform during the day. We shall eventually come to realize that we are continually seeking Allah s.w.t. in our supplications. The book provides with readers 21 ways to increase our faith in Allah in addition to emphasizing the prayers to recite in hard circumstances. Communication with Allah is essential in both easy and difficult times, thus it is necessary to keep that in mind whenever we call on Him. This book will emphasize the importance of dua and dispel any misconceptions readers may have regarding these issues if they are having trouble understanding the meaning of their prayers.
One of the Best Islamic books to read poetry. The poems in Humairah Jamil's collection "Homebound" were written throughout the years and were inspired by the author's return to the holy places as well as her personal journey. Readers are taken on a trip through the essence of life and take steps of growth back to the Creator as the author explores the emotions of love, sorrow, and hope via her words. The song "Homebound" is divided into four sections: To Arrive, Leave Light, On My Way, and Back Home. Each section is replete with poetry that has been written from the heart to help the reader learn how to recover from trauma.
As readers delve into the poetry, the four aspects of faith, hope, love, and light are in fact what they see and experience. Each phrase enlightens the reader, reminding them that life is a journey—a path of turning back toward God. Some people can view the road as being dark, but this book shows readers that no matter where we are or where we've come from, God will always lead us home.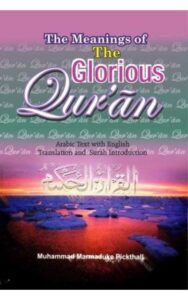 Marmaduke Pickthall's explanatory translation of the Qur'an is titled The Meaning Of The Glorious Qur'an. Pickthall finished his translation in 1928 after taking a two-year break, which he regarded as the pinnacle of his career. Pickthall wrote a book titled The Meaning of the Glorious Quran in spite of the difficulty of accurately translating Arabic into English. It is still one of the two most widely used translations since it was the first to be done by a Muslim whose first language was English.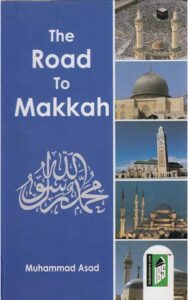 Muhammad Asad was an intelligent Muslim scholar, political thinker, and spiritual author. This book is his autobiography. Published in 1954, Muhammad Asad describes how he initially rejected all religions, how he came to practice Taoism, his wonderful travels as a diplomat, and ultimately his eventual conversion to Islam. The book combines travel-related experiences with breathtaking scenery.
The Road to Makkah explains the joy and sense of reality that the Muslim way of life gave to one individual. The author is not trying to convert or preach. He solely discusses his own particular experiences on the journey he has taken, and in doing so, he has produced a book of extraordinary strength and wisdom.
These are some of the most selling Best Islamic books to read once in your lifetime. You can even buy them online. Read more Islamic Blogs here.