Sneezing during prayer in Islam: The majority of scholars agree that regardless of whether one sneezes during a prayer that is supererogatory or obligatory, one may still say Al-Hamdulillah.
Sneezing during Prayer
Whether someone is offering supererogatory or obligatory prayer, they are still allowed to recite Al-Hamdulillah if they sneeze during their supplication.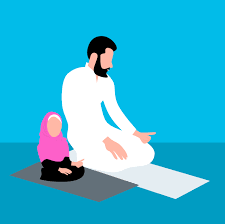 The vast majority of scholars share this opinion. Imam Malik, Ash-Shafi'i, and Ahmad shared this opinion as well.
However, they disagreed about whether he should say Al-Hamdulillah aloud or silently. The right perspective, and Imam Ahmad's perspective, is that he should speak it aloud, but only loud enough so that he can hear himself, in order to avoid disturbing other worshipers.
Sneezing during prayer and saying Al-Hamdulillah
The Prophet (peace be upon him) is reported to have said, "If one of you sneezes, let him say, "Al-Hamdulillah," in general terms, according to Abu Huraira (Al-Bukhari)
Rifa'ah ibn Rafi' stated, "I prayed behind the Prophet and sneezed and said, "Praise be to Allah, much good and blessed praise, as our Lord loves and is pleased with." Who spoke during the prayer?", the Prophet questioned once he had done, but nobody responded. " Who was the person who spoke during the prayer", he asked a second time, but no one responded. Finally, he said, "Who is the one who spoke during the prayer?" and Rifa'ah ibn Rafi' said:  "It was me, O Messenger of Allah."
"What did you say?", the Prophet questioned. I responded: "Praise be to Allah, much good and blessed praise," as our Lord loves and is pleased with. The Prophet stated: "By the One in Whose hand is my soul, thirty-plus angels fought to see which one would pick it up." Abu Dawud, An-Nasa'i, and At-Tirmidhi
This hadith was related by Al-Bukhari, although he did not add that the speaker sneezed before saying it; rather, he spoke after rising from bowing.
It's possible that Rifa'ah sneezed as he stood up from bowing and that's why he stated it; the Prophet might have approved of that and not reprimanded him for it.
Saying Yarhamuk Allah to Someone Who Is Praying
This suggests that doing so during prayer is acceptable. However, as sneezing is a natural component of human speech and is not permitted during prayer, those who hear someone sneeze while they are praising Allah are not permitted to respond with Yarhamuk Allah (may Allah have mercy on you).
When a man sneezed during a prayer, the Prophet rebuked the person who murmured Yarhamuk Allah to him and told him, "In this prayer, nothing of human speech is acceptable. All that is required is the recital of the Quran and the acts of tasbih (glorifying Allah) and takbir (magnifying Allah), which extol Allah. (An-Nasa'i, Abu Dawud, and Muslims)
Also Read: Most Common Mistakes in Salah
And Allah knows Best
Read more Islamic Blogs. Check out our Instagram Feed.