Ways to get Closer to Allah: Overnight, you won't be able to become close to Allah SWT. Instead, you will become aware of certain indicators that suggest you are drawing nearer to Allah. In actuality, Allah bestows this honor only on a select few people. It consists of chosen individuals who were either born into the group or were chosen as a result of their good activities.
Here are 10 Ways to Get Closer to Allah. We'll go over a few indicators that will show you are an "Awliya" (friend of Allah SWT):
1. Adherents to Allah SWT
Every person yearns for Allah SWT's affection. They need the steadfast love of God. But are you all willing to love Allah SWT in return?
Awliya are the fortunate ones who genuinely love the Almighty. This is not because he is stronger or has the ability to punish them at any time. They merely love Allah out of a desire to always have the approval of the All-Powerful.
In the Holy Quran, it is mentioned –
وَمِنَ النَّاسِ مَن يَتَّخِذُ مِن دُونِ اللَّهِ أَندَادًا يُحِبُّونَهُمْ كَحُبِّ اللَّهِ وَالَّذِينَ آمَنُوا أَشَدُّ حُبًّا لِّلَّهِ وَلَوْ يَرَى الَّذِينَ ظَلَمُوا إِذْ يَرَوْنَ الْعَذَابَ أَنَّ الْقُوَّةَ لِلَّهِ جَمِيعًا وَأَنَّ اللَّهَ شَدِيدُ الْعَذَاب
"And among the mankind who takes from besides Allah equals. They love them as (they should) love Allah. And those who believe[d] (are) stronger (in) love for Allah. And if would see those who wronged, when they see the punishment that the power (belongs) to Allah all and [that] Allah (is) severe (in) [the] punishment."
– Surah Al Baqarah; Verse 165
2. Individuals who make you think about Allah SWT
When the Prophet Muhammad (PBUH) was questioned about an Awliya's traits, it was said in a Hadith.
Prophet Muhammad (PBUH) stated:
"Those who, if seen, make you think of Allah.  Shall I not tell you about the worst of you?"
"Those who carry gossip and ruin relations between loves ones, seeking misery for the innocent"
– # 13140 Majmauz-Zawaid
Your faith can be greatly boosted by simply being in the presence of Awliyas.
3. Those who are pious
The Holy Quran makes mention of it.
الَّذِينَ آمَنُوا وَكَانُوا يَتَّقُون
"Those who believe and are conscious (of Allah)"
– Yunus Surah, Verse 63
Taqwa, another name for piety, has several connotations. This includes having faith in and awareness of Allah SWT. Those who are friends with Allah SWT are always thinking about the afterlife.
They also consider concepts like hell, death, and heaven.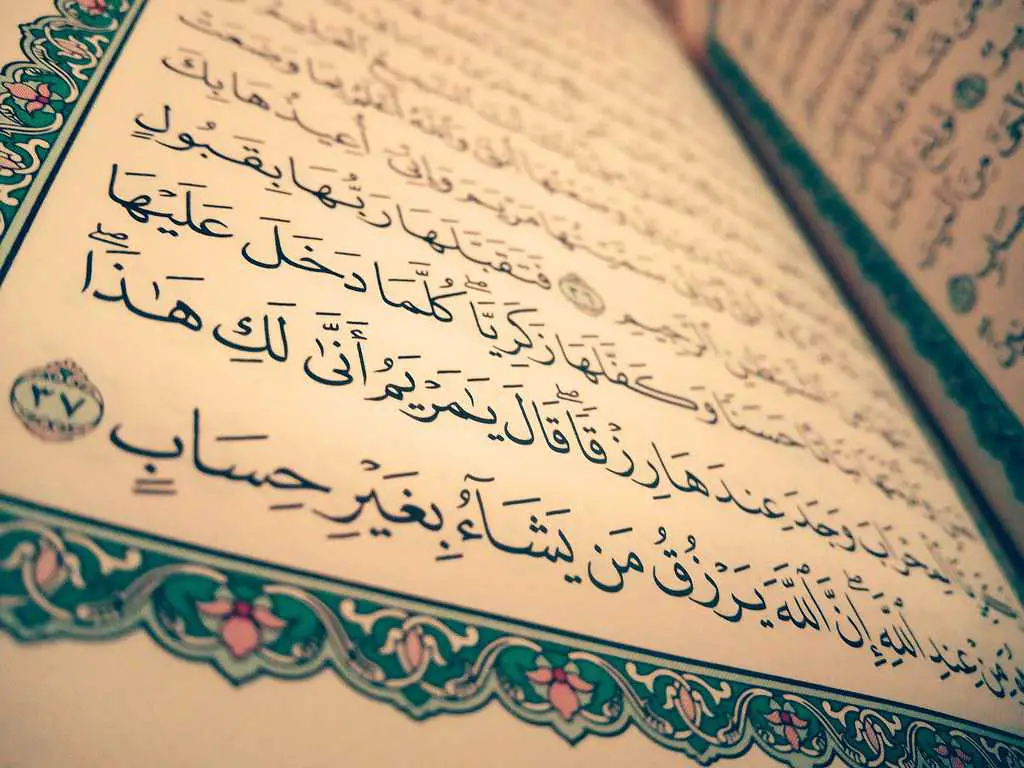 4. People who give Charity
Charity characterizes those who are friends with Allah SWT. They are extremely giving and only keep what they actually need.
5. Those who love for Allah SWT's sake
The closest to Allah are those who adore what the All-Powerful loves. Likewise abhors what Allah SWT abhors. These individuals are also close friends with devout and fearful individuals.
They never hang together with undesirable people. For the sake of Allah SWT, they would rather be by themselves than with unsavory company.
6. Those who talk less
As Muslims, we are still responsible for every word we say. The ones who are closest to Allah SWT converse less precisely for this reason. Only when required do they speak.
They pause in order to honor Allah SWT.
Also Read: What does Islam says about Introverts?
7. Those who often recall Allah SWT
The people who are constantly aware of their creator are the ones who are closest to Allah. According to the Holy Qur'an –
الَّذِينَ آمَنُوا وَتَطْمَئِنُّ قُلُوبُهُم بِذِكْرِ اللَّهِ أَلَا بِذِكْرِ اللَّهِ تَطْمَئِنُّ الْقُلُوب
"Those who believe and find satisfaction in their hearts in the remembrance (of) Allah. No doubt, in the remembrance (of) Allah finds satisfaction in the hearts."
– Ayah Ar Ra'd; Verse 28
Their hearts still cling to the All-Powerful.
8. Those who consistently make Tawbah
Those Closer to Allah SWT, believers continually repent of their transgressions. No matter how little a sin may seem, they never underestimate its severity. Additionally, they are constantly afraid of making a mistake.
9. Individuals who experience dread upon hearing a verse from the Quran in which Allah SWT is addressed
إِنَّمَا الْمُؤْمِنُونَ الَّذِينَ إِذَا ذُكِرَ اللَّهُ وَجِلَتْ قُلُوبُهُمْ وَإِذَا تُلِيَتْ عَلَيْهِمْ آيَاتُهُ زَادَتْهُمْ إِيمَانًا وَعَلَىٰ رَبِّهِمْ يَتَوَكَّلُون
"Only the believers (are) those who, when mentioned of Allah, feel fear in their hearts, and when recited to them His Verses, they increase them (in) faith, and upon their Lord, they put their trust."
– Verse 2 of Surah Al Anfal
10. Individuals who are not afraid or grieve
The Holy Quran makes reference to it.
أَلَا إِنَّ أَوْلِيَاءَ اللَّهِ لَا خَوْفٌ عَلَيْهِمْ وَلَا هُمْ يَحْزَنُون
"No doubt! Indeed, (the) friends (of) Allah (there will be) no fear upon them and not they will grieve.
Verse 62 of Ayah Yunus
Conclusion
You must constantly endeavor to be productive and learn new things. You will become closer to Allah SWT the more affection you have for him. You'll experience more barakah in your life the closer you get to the Almighty. You can become closer to Allah SWT by implementing the ten suggestions offered here on How to Get Closer to Allah.
This was all about How to get Closer to Allah. Read more Productive Blogs or Powerful Duas here.
Follow us on social media for more Islamic reminders