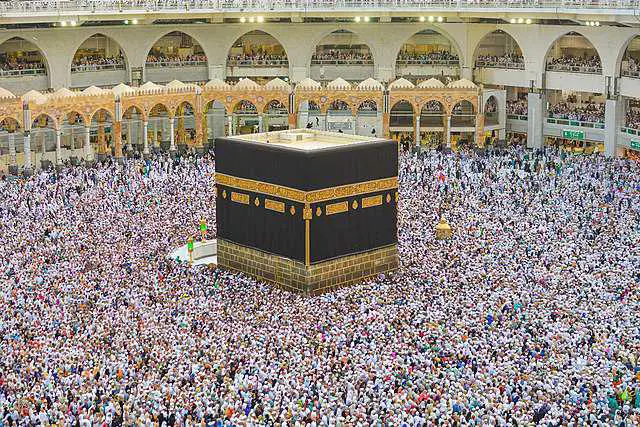 Saudi Arabia allows Women Pilgrims to go to Hajj without Mahram
Saudi Arabia has allowed female pilgrims making the Hajj or Umrah to no longer need to be accompanied by a mahram, or male guardian who is closely related to them.
Dr. Tawfiq Al-Rabiah, the minister of Hajj and Umrah, stated Wednesday at a press conference held at the Saudi Embassy in Cairo that women from any country could attend the Two Holy Mosques without a mahram.
There is no limit to the total number of Umrah visas that can be granted to Muslims around the world, Rabiah further noted. Any Muslim traveling to the Kingdom on any kind of visa is eligible to do Umrah, he declared.
The minister reaffirmed the kingdom's efforts to employ digitization and artificial intelligence to modernize the processing and facilitation of the Hajj and Umrah.
"These included using robots to provide some services to the pilgrims, as well as developing the Nusk platform, which makes available many facilities for the pilgrims and visitors to the Grand Mosque. It is possible to book an Umrah permit through the platform within a short period of time, and after that, the visa can be obtained within 24 hours," he added.
Rabiah met with Egypt's Minister of Tourism and Antiquities, Ahmed Issa, as well as the Saudi ambassador to Cairo and other officials to wrap up his trip to Egypt. They discussed their current bilateral relations and the services Saudi Arabia offers to pilgrims.
Can women perform Hajj/ Umrah without a Mehram?
According to certain scholars, if a woman is in the trustworthy company of a group or the travel routes are safe, she may conduct Umrah or Hajj without a Mahram. However, there has been debate among experts regarding the requirement for a mahram. Some consider it to be Haram for women to go on Hajj without Mehram. We advise you to speak with your teacher, your Madhaab (school of thought), and/or do your own independent research before making a choice.
Stay updated on Latest News and Articles. Or Check out our Instagram feed for more informational content.