Millions of people have viewed the British-Pakistani nasheed musician Omar Esa's song "Allah and his Beloved," which last year took third place on the iTunes UK chart. Less than four years have passed since Esa, a former R&B singer, made headlines around the world when his album 'My Muslim Family' debuted at the top of the iTunes worldwide chart.
"My friend introduced me to nasheeds, which are vocal-only Islamic music," Omar Esa stated in an interview with Asian Image, the top Asian news website in the UK. "I sang my first nasheed in late 2011. My motivation is to provide Muslims with a Halaal substitute for music that can also be enjoyed. The tracks are upbeat, motivational, and spiritual" he said.
His motto is, "My voice is my instrument. Anything music can accomplish, so can I". He has effectively competed with extraordinarily gifted musicians in recent years and offered an alternate kind of music.
What is Nasheed?
The Arabic word for "chants" is "nasheed." It is an Islamic vocal musical composition. They are religious and moral recitations that are uttered in a variety of melodies with or without music playing. Several nasheed ensembles employ percussion instruments, including the daff. A nasheed's content and lyrics frequently allude to Islamic doctrine, tradition, and history.
Over time, nasheeds have changed. The majority of contemporary nasheed singers are not Arab and sing in other languages. It is simple to find Nasheed in English, Turkish, Malay, or Urdu. People are captivated by the beautiful recitation and poetical lyrics.
One of the reasons for the rise in the popularity of nasheeds is that during the holy month of Ramadan, Muslims refrain from engaging in worldly activities and focus more on religion by reciting the Quran and substituting music for nasheed music.
Also Read: The Three Ashras (Parts) of Ramadan
In addition to Yusuf Islam (previously known as Cat Stevens), who is well-known internationally as the person who first sang Islamic songs in English, other prominent nasheed artists in this genre include Sami Yousuf, a British singer and instrumentalist, Zain Bhikha, a South African singer, and Maher Zain, a Swedish nasheed singer who is one of the biggest celebs in the Islamic music genre. The list continues. In addition to performing at conferences, concerts, and performances, Nasheed musicians also play at Islamic-themed festivals (like Mawlid) and events.
The nasheeds known as Hamd and Naat, which contain lyrics honoring the Prophet and god respectively, are highly popular in South Asia. It explores an aesthetic of musical splendor that takes listeners on a voyage of the soul.
Nasheeds have opened the doors for the emergence of a new player in the contemporary music business for Muslims who have been yearning for a substitute for the spiritually void substance of popular mainstream music for many years. Because of this, nasheed artists were able to successfully fill a niche category that was developed.
The content has a wider worldwide audience thanks to the Internet's accessibility and availability. With the proliferation of music streaming services, independent musicians now have access to a strong business model.
Artists can use these applications to promote their work, share their music, and communicate with listeners directly.
More opportunities are opening up for musicians with the introduction of numerous music streaming services like Amazon Music, Spotify, Pandora, Apple Music, and others. The industry's trends and consumption habits are evolving quickly. These platforms help diverse and emerging artists connect with wider audiences, creating a variety of opportunities for them.
Numerous nasheed musicians have become well-known in this genre thanks to the accessibility and reach of their music. Every industry experiences change, but the music industry seems to undergo significant upheaval every few decades. Keep in mind that things could change in ten, twenty, or possibly even thirty years.
5 Popular Nasheed Singers/ Artists
1) Maher Zain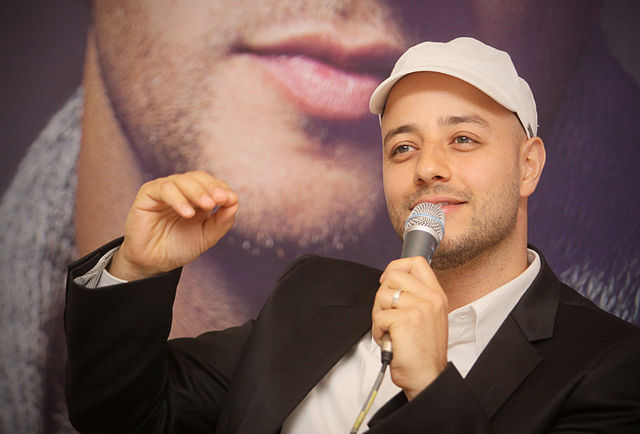 One of the biggest Nasheed stars is the Lebanese-Swedish singer, aged 42. He was formerly an R&B singer, songwriter, and music producer who made the switch to the genre with the release of Thank You Allah in 2009. In 2012, the even more popular 'Forgive Me' followed. This year saw the release of his most recent album, No One But You.
2) Zain Bhikha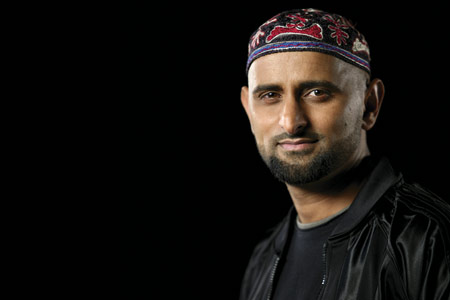 The 49-year-old South African musician has 12 albums to his credit and a sizable following that includes people in Australia, Southeast Asia, the United Kingdom, and Africa. He is well known for his minimalist tracks, most of which are his own compositions and are performed a cappella or with very little percussion. 'Get Up Again', his most recent song was released this year.
3) Ahmed Bukhatir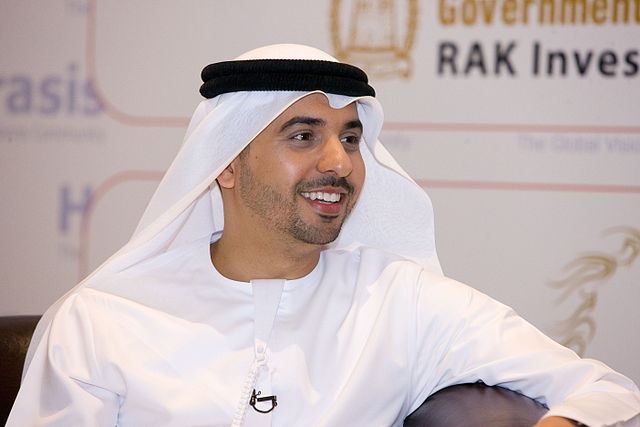 The most famous nasheed singer in the region is a 47-year-old Emirati. With his album Hasanat in 2007, he became the only artist in his genre to reach the top of the regional music charts. On the song Pourquoi les hommes pleurent from his album 'Moments with Allah', he was also the first performer from the GCC to sing in French.
4) Mishary Rashid Alafasy
The Kuwaiti, 47, is the lead imam of the Grand Mosque of Kuwait and is well-known for his distinctive recitation of the Quran in addition to being a prominent nasheed performer. He has ten albums to his credit and frequently posts new music on YouTube. His most well-known albums include Anaqeed (2009) and Anaqeed 2 (2011).
5) Dawud Wharnsby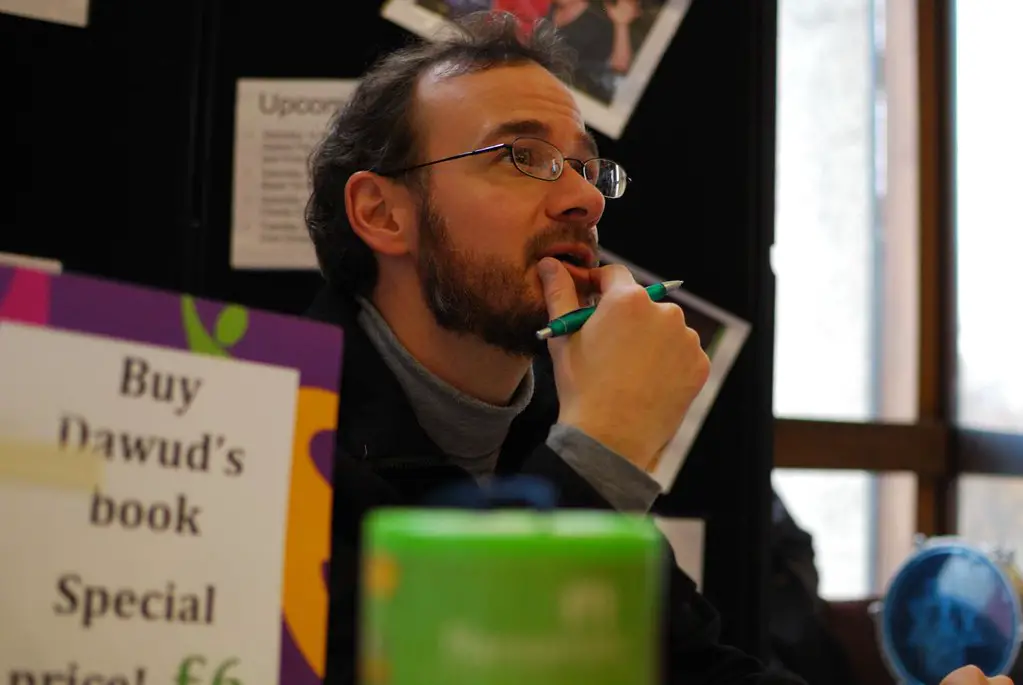 The multi-instrumentalist from Canada also works as a poet, teacher, and media personality. He converted to Islam in 1993 and has since released 11 CDs with folk music and poems. He was listed as one of Jordan's Royal Islamic Strategic Studies Center's 500 Most Influential Muslims on a list that was created in 2009.
Is Nasheed halal or haram in Islam?
The explicit Saheeh hadiths make it quite apparent that reciting poetry and engaging in its listening are both permitted. as well as at events. Regarding this subject, there are some considerations that must be made: not playing any of the musical instruments during nasheed. Not overdoing it, making it the center of the Muslim's attention, taking up all of his time, or causing him to ignore his compulsory obligations because of it. Women shouldn't recite nasheed, and it shouldn't contain haraam or vulgar language. They shouldn't sound like the promiscuous and immoral people who play them. They shouldn't contain any vocal effects that mimic the sounds of musical instruments. They shouldn't have upbeat music that gives the listener a "high" like it does when people listen to songs. This is the situation with many of the modern nasheeds so that the listeners are so engrossed in the music that they no longer pay attention to the excellent meaning of the words.
This was all about what is nasheed and some of the Popular Nasheed Singers/ Artists. To learn more about what is nasheed, you can check out some Youtube videos and listen to some Nasheeds online. Read Islamic Blogs or Follow us on social media for daily Islamic reminders.