The largest Hajj pilgrimage since the COVID-19 coronavirus pandemic is expected to take place, with hundreds of thousands of worshipers expected to circle the holiest shrine in Islam in Mecca, Saudi Arabia.
This year's Hajj begins on Wednesday with one million fully immunised Muslims, including 850,000 from abroad, being permitted to attend. This marks a significant improvement over the previous two years, when the epidemic severely reduced the number of pilgrims.
The pilgrimage consists of a sequence of religious rites that are performed over the course of five days in the western Saudi Arabian region that is home to Makkah, the holiest city in Islam.
At the Grand Mosque in Mecca, pilgrims will do the "tawaf," or circumambulation of the Kaaba, a massive cube covered in black cloth with golden embroidery.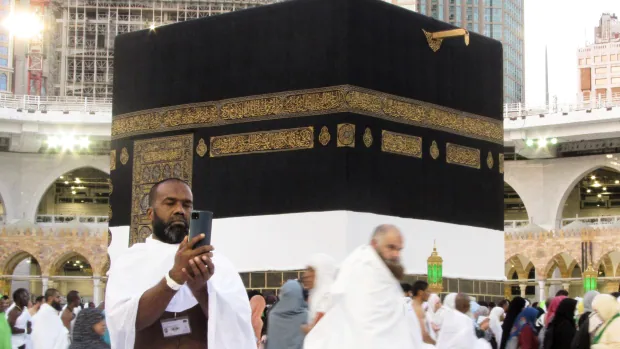 All Muslims around the world face the Kaaba when doing the five daily prayers because they believe Prophet Abraham built it.
On the pristine floors next to the Kaaba on Tuesday afternoon, male worshipers wearing white robes and women wearing vibrant abayas walked side by side.
Rituals for five days
Following the first day's tawaf, there are Islamic prayers and ceremonies performed at local holy places over the subsequent days.
All pilgrims must do one final tawaf before departing from Mecca in order to complete their Hajj.
This year's Hajj is only open to immunized Muslims under the age of 65 who were selected through an online lottery method among millions of applicants.
Those traveling from outside Saudi Arabia had to provide a Covid-19 PCR test result that was negative within 72 hours of departure.
Saudi Arabia has recorded more than 795,000 coronavirus cases since the pandemic began, with more than 9,000 of those being fatal.
Hosting the Hajj is a matter of prestige for Saudi Arabia and a significant source of political legitimacy.
2022 marked the Largest Hajj since COVID-19.
Read more latest news and articles here. Follow us on social media for daily updates.