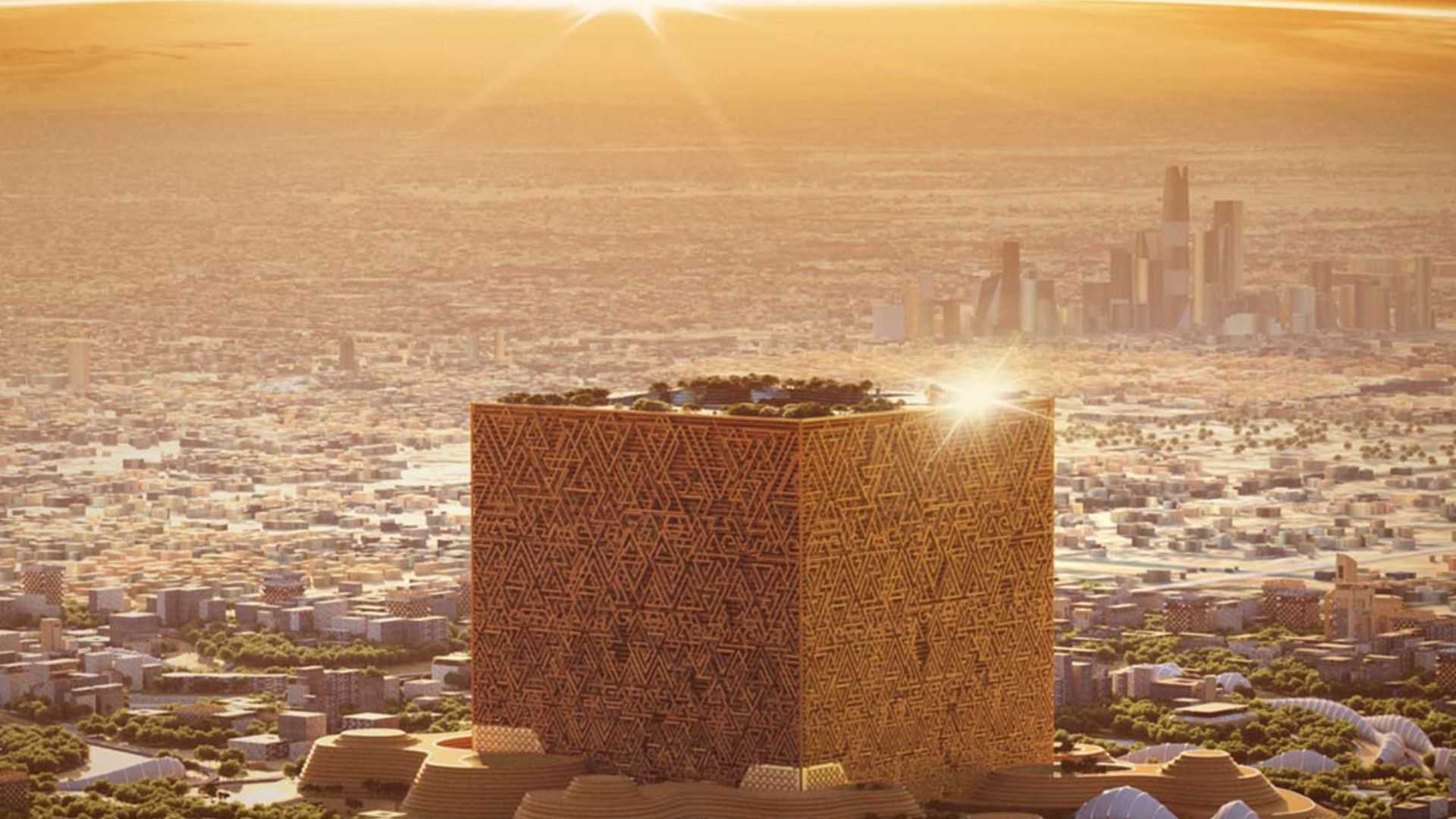 New Murabba: The Mukaab | Saudi Arabia's New Mega project
Saudi Arabia is once again redefining urban planning with the establishment of the New Murabba Development Corporation, which plans to create the largest modernist downtown in the world in the nation's capital, Riyadh.
The Mukaab, which in Arabic means "cube," is the jewel in the crown of the proposed construction. Developers claim that the building will be the largest inner-city construction in the world at 400 metres in height, width, and length.
The world's first immersive destination will be housed inside this enormous cube, which will have an exterior inspired by the region's traditional Najdi architectural style. It was developed using cutting-edge holographic and digital and virtual technology.
A premium hospitality destination with 2 million square metres of floor space, including retail, cultural, and tourism attractions, as well as hotel and residential units, commercial spaces, and recreational facilities, will be housed in this "immersive experience" building.
It depicts a building with a hollow cube shape that can hold 20 times as much volume as the Empire State Building in New York.
According to the video and Arab News, the project will feature more than 80 leisure and cultural venues, a museum, a technology and design university, a multipurpose theatre, and more.
According to the outlet, The New Murabba will have a floor area of more than 25 million square kilometres, 104,000 residential units, 9,000 hotel rooms, 980,000 square metres of retail space, 1.4 million square metres of office space, 620,000 square metres of leisure assets, and 1.8 million square metres of community facilities.
The building will have its own transportation system and be 20 minutes from the airport by car.
According to Futurism, who discussed the idea, construction should be finished by 2030. This comes less than a year after the nation announced plans for a 100-mile tower that will house nine million people in the future.
According to the Futurism story, work has already begun on the enormous tower.
It will serve as the focal point of the cutting-edge Neom site, which was initially unveiled near the Gulf of Aqaba in 2017.
New Murabba Controversy: Muslims' reaction to "Kaaba" like structure
Muslims have expressed outrage on social media after Saudi Arabia revealed plans to renovate the city centre of its capital, Riyadh, by adding a huge cube-shaped tower.
The debate is caused by the notion that the enormous "Mukaab" (or Cube) resembles the Kaaba, the holiest place in Islam, which is located in Makkah. Moreover, the Arabic language contains a shared root word for both terms.
Read more Islamic Blogs or Follow us on social media for daily Islamic reminders.