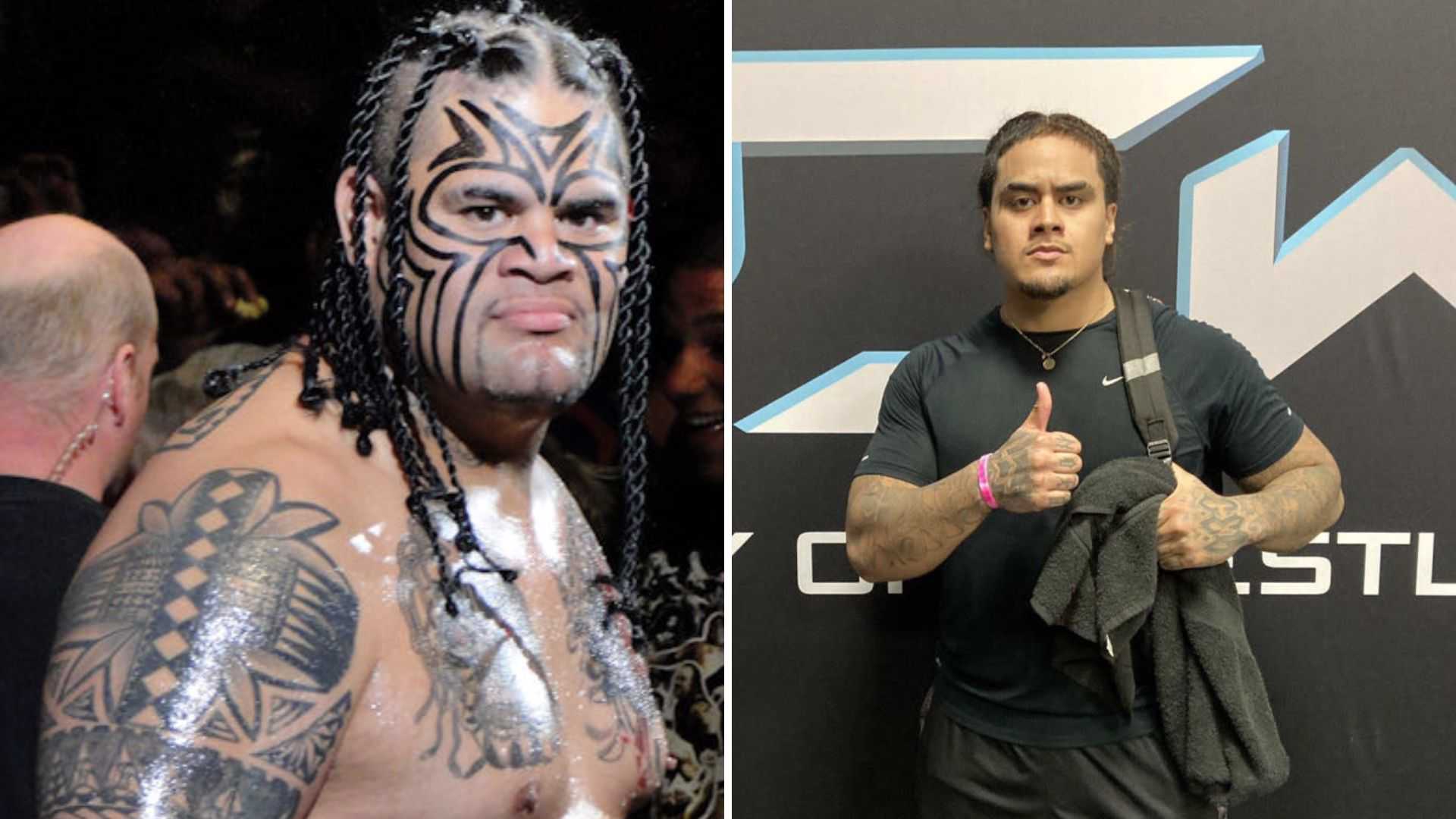 Zilla Fatu converts to Islam, Son of WWE Wrestler Umaga
Zilla Fatu converts to Islam: Zilla Fatu, the late American World Wrestling Entertainment (WWE) legend Umaga's son and nephew of Roman Reigns, recently declared his conversion to Islam and called it "beautiful."
On April 3, 2022, Zilla Fatu, 27, who is well-known for his fitness and meditation videos, converted to Islam by performing the Shahadah (profession of faith). This wasn't revealed until Monday, May 29.
"My Journey to Islam and How I Became a Muslim" is a video that Zilla Fatu uploaded to his YouTube channel.
How Zilla Fatu converts to Islam?
Zilla conveyed his experience and the transforming power of the devoted Muslim prisoners he encountered during his stay in prison in a video.
Fatu received a six-year prison term in the Texas State Penitentiary at the age of 15. In March 2022, he was eventually freed.
Why Zilla Fatu converts to Islam?
He had been interested in Islam when he was in jail, and a year ago, after extensive study and research, he decided to embrace the faith. After observing the behaviors of devoted Muslims in prison, he was pulled to Islam.
Zilla Fatu's Life after converion to Islam
Zilla claimed that since converting to Islam, he has noticed significant improvements in his life and feels blessed and appreciative of the outcomes.
He acknowledged that he is still working to be consistent in his prayers, admitting that he is not perfect, but that he is still committed to his objectives and Allah's teachings.
Zilla expressed his gratitude for Muslims' tolerance and their impact on his life as he wrapped up the video.
He expressed his intention to uplift others by exemplifying Islamic values and precepts.
Zilla will use his platform to educate the public about Islam and encourage them to follow the spiritual path.
Stay updated on Latest News and Articles. Or Check out our Instagram feed for daily Islamic reminders.