King Salman bin Abdul Aziz Al Saud has been named the most influential Muslim of 2023 by The Muslim 500 list.  The Royal Islamic Strategic Studies Centre, a research organisation, releases a list of the top 500 Muslims each year called The Muslim 500 List. The Royal Aal al-Bayt Institute for Islamic Thought is an autonomous, non-governmental, international institution dedicated to Islamic thought with headquarters in Amman, the Hashemite Kingdom of Jordan's capital. Read Full Document here.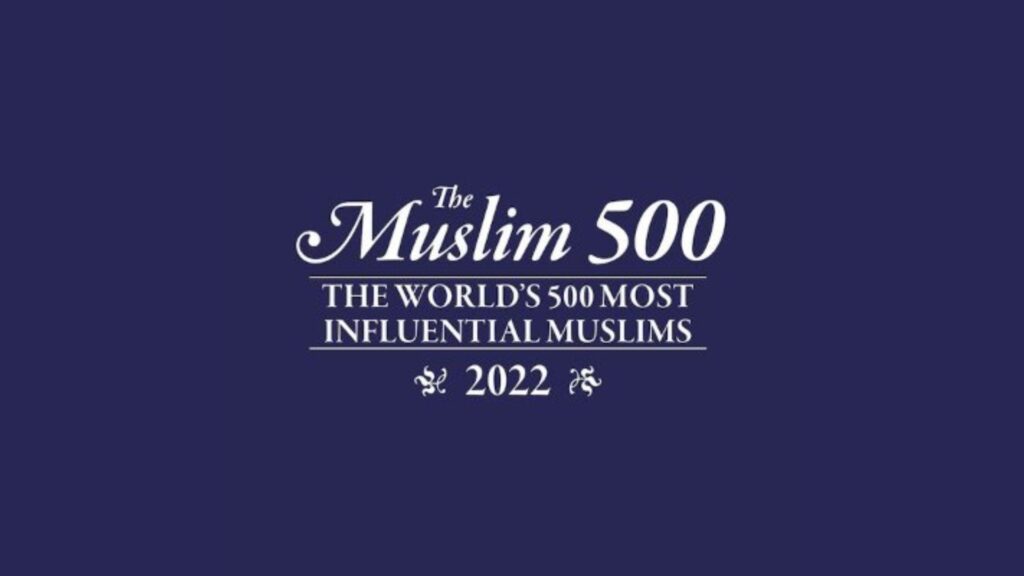 Why Did King Salman Bin Abdul Aziz Al Saud chosen as the Most Influential Muslim in 2023?
The sacred mosques, Masjid al-Haram and Masjid an Nabawi are under the care of King Salam. He has preserved five World Heritage Sites and given $4 billion to nations recovering from natural disasters and war. and many more things have contributed by him for being nominated no.1 in The Muslim 500 List such as:
Effective Hajj preparation
For two years, a limited number of locals were permitted to perform the Hajj, under rigorous restrictions. In 2022, one million pilgrims from all around the world were allowed to travel.
HM King Salman has had a great impact on the Muslim community worldwide through his guardianship of the two holy cities of Mecca and Madina. Every year, 1.9 billion Muslims travel to Mecca for the Hajj. Approximately 4 million pilgrims do the Hajj each year.
Around 10 million pilgrims annually also perform the Umrah, commonly known as the lesser Hajj, including people who live in Saudi Arabia and people from the Gulf Cooperation Council. Both mosques are currently undergoing a multibillion-dollar expansion.
The leader of the world's largest Da'wa network
King Salman is the leader of the largest da'wa network of Muslim missionaries in the world, and he supports Salafi Islam. The globalisation of Salafism is a result of Saudi Arabia's financial backing. Due to its violent offshoots, Saudi Arabia itself has become a target for them.
Good causes
KSRelief was founded in 2015 and offers aid to people worldwide who have been affected by civil wars and natural disasters. KSRelief has spent more than $200 million on 400 projects in more than 40 nations.
Numerous important appointments have been scheduled
Despite some worries that the succession of King Abdul-sons Aziz's would result in the country's disintegration, the transition has been peaceful.
King Salman designated HRH Prince Mohammed bin Salman as the 2nd Crown Prince of the new generation. He is the second Crown Prince of the future generation.
These individuals were appointed to reform the legislation, and those changes have had a significant social impact. These include the promotion of movies and live concerts as well as the freedom to move and permitting driving for women in Saudi Arabia.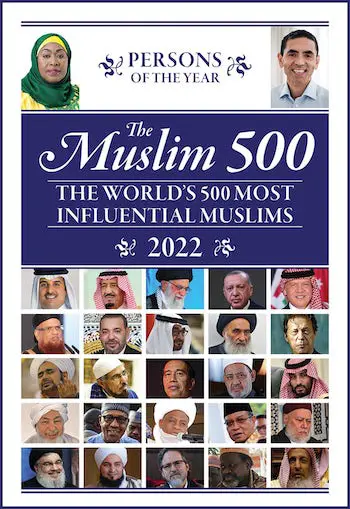 Muslim 500 List's Top 50
1. HM King Salman bin Abdul-Aziz Al-Saud King of Saudi Arabia, Custodian of the Two Holy Mosques (2)
2. HE Grand Ayatollah Hajj Sayyid Ali Khamenei Supreme Leader of the Islamic Republic of Iran (3)
3. HH Emir Sheikh Tamim bin Hamad Al-Thani Emir of Qatar (1)
4. HE President Recep Tayyip Erdoğan Turkiye (4)
5. HM King Abdullah II ibn Al-Hussein King of the Hashemite Kingdom of Jordan, Custodian of the Holy Sites in Jerusalem (5)
6. HE Justice Sheikh Muhammad Taqi Usmani Scholar and Deobandi Leader (6)
7. HM King Mohammed VI King of Morocco (7)
8. HH President Sheikh Mohamed bin Zayed Al-Nahyan United Arab Emirates (8)
9. HE Grand Ayatollah Sayyid Ali Hussein Al-Sistani Marja of the Hawza, Najaf, Iraq (9)
10. HRH Crown Prince Mohammed bin Salman bin Abdul-Aziz Al-Saud Crown Prince of Saudi Arabia (15)
11. HE Sheikh Al-Habib Umar bin Hafiz Scholar and Director of Dar Al Mustafa, Tarim, Yemen (11)
12. Sheikh Salman Al-Ouda Scholar and Preacher (12)
13. HE President Joko Widodo Indonesia (13)
14. HE Sheikh Dr Ahmad Muhammad Al-Tayyeb Grand Sheikh of the Al-Azhar University, Grand Imam of Al-Azhar Mosque (14)
15. Maulana Mahmood Madani Leader and President of Jamiat Ulema-e-Hind, India (27)
16. HE Sheikh Abdullah bin Bayyah Scholar and President of the Forum for Promoting Peace in Muslim Societies (16)
17. HE President Muhammadu Buhari Nigeria (17)
18. HRE Amirul Mu'minin Sheikh As-Sultan Muhammadu Sa'adu Abubakar III Sultan of Sokoto (18)
19. Sheikh Yahya Cholil Staquf Chairman of the Executive Council of Nahdlatul Ulama (450 lists)
20. HE Sheikh Dr Ali Gomaa Former Grand Mufti of the Arab Republic of Egypt (20)
21. Seyyed Hassan Nasrallah Secretary-General of Hezbollah (21)
22. Sheikh Habib Ali Zain Al Abideen Al-Jifri Preacher and Director General of the Tabah (22)
23. Sheikh Hamza Yusuf Hanson Teacher and Co-Founder of Zaytuna College (23)
24. Sheikh Ahmad Tijani bin Ali Cisse Leader of the Tijaniyya Sufi Order (24)
25. Sheikha Munira Qubeysi Leader of the Qubeysi (25)
26. Sheikh Mustafa Hosny Preacher (28) 45
27. HE Sheikh Abdul-Aziz ibn Abdullah Aal Al-Sheikh Grand Mufti of the Kingdom of Saudi Arabia (26)
28. Sheikh Usama Al-Sayyid Al-Azhari Scholar (29)
29. HH Shah Karim Al-Hussayni The Aga Khan IV, 49th Imam of Ismaili Muslims (30)
30. Habib Luthfi bin Yahya Preacher (32)
31. Sheikh Abdul-Malik Al-Houthi Leader of the Houthi (33)
32. Maulana Tariq Jameel Scholar and Preacher (35)
33. HE President Halimah Yacob Singapore (36)
34. Sheikh Muhammad Al-Yaqoubi Scholar (37)
35. Professor Seyyed Hossein Nasr Philosopher and University Professor (38)
36. Sheikh Uthman Taha Calligrapher (39)
37. Sheikh Rached Ghannouchi Tunisian Politician (40)
38. HE President Samia Suluhu Hassan Tanzania (HM)
39. Mohamed Salah Footballer (41)
40. HE President Abdel Fattah Saeed Al-Sisi Egypt (450 lists)
41. Sheikh Muqtada Sadr Scholar and Political (42)
42. Maulana Nazur ur-Rehman Amir of Tablighi Jamaat, Pakistan (43)
43. Sheikh Moez Masoud Preacher and Televangelist (44)
44. Dr Timothy Winter (Sheikh Abdal Hakim Murad) Islamic Scholar (45)
45. HE Sheikh Ibrahim Saleh Al-Hussaini Islamic Scholar (47)
46. Dr Mohamed Bechari French activist (48)
47. Dr Amr Khaled Preacher and Televangelist (49)
48. Dr Aref Ali Nayed Scholar (46)
49. HE Mullah Haibatullah Akhundzada Leader of the Taliban (50)
50. Sheikh Muhammad Ilyas Attar Qadiri Founder of Dawat-e-Islami Movement (HM)
* The number in brackets indicates last year's position.
This was the Muslim 500 List. Stay updated on Latest News and Articles. Or Check us out on Social media.